Starlyf™ No Fat Grill Supreme
Buy Now
WHY YOU NEED IT
Drains the fat off the food while it's cooking. These are calories and cholesterol you'll be saving yourself in every meal.
Tilted at a 15-degree angle, so fat drains from the food and is collected in the lower tray.
The hinge is adjustable, so it adapts to the height of the food you want to cook.
Its double heat source, you can cook in half the time and you won't have to flip your food because everything will cook on both sides at the same time.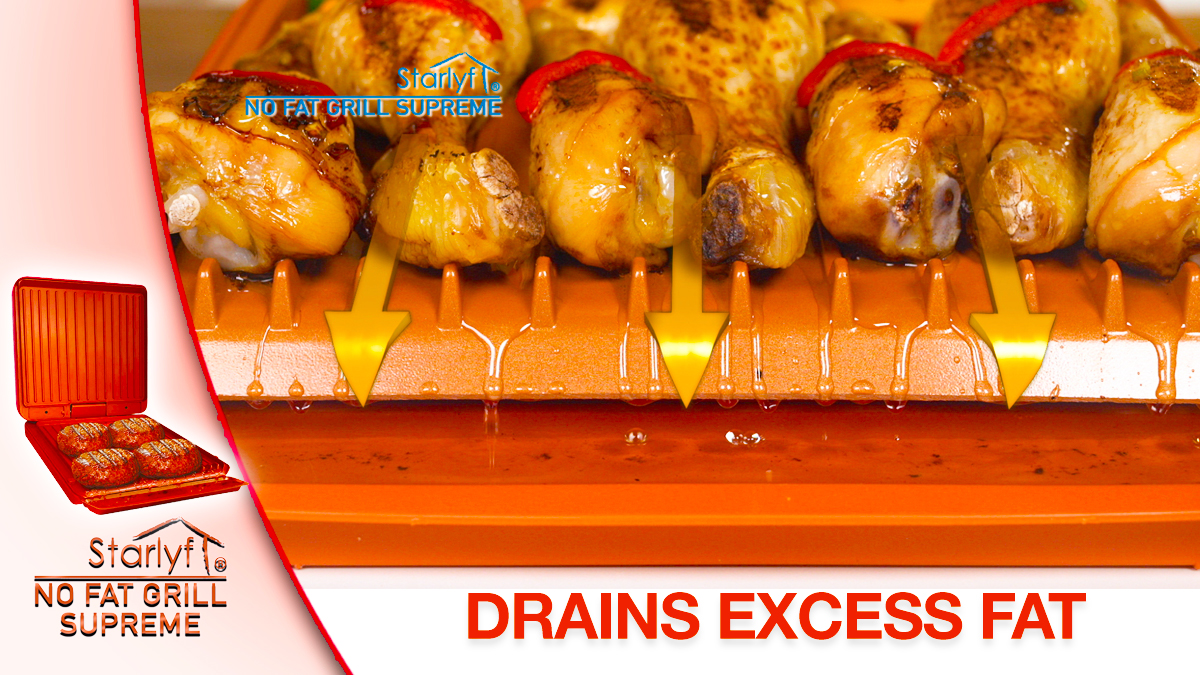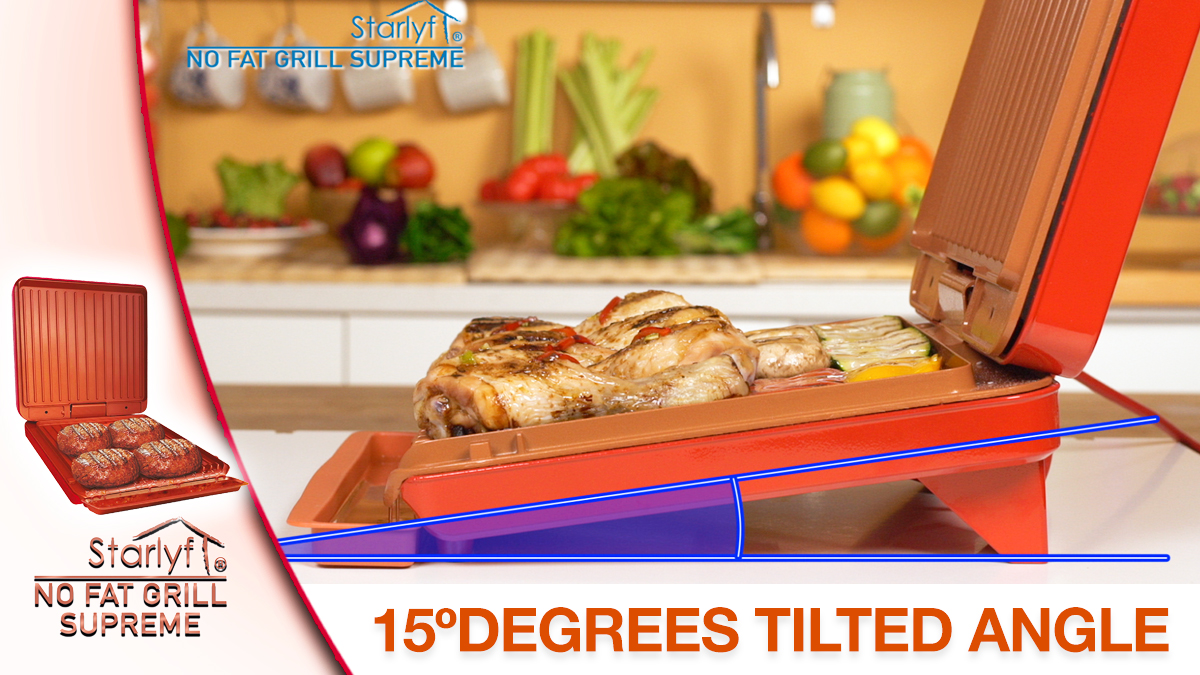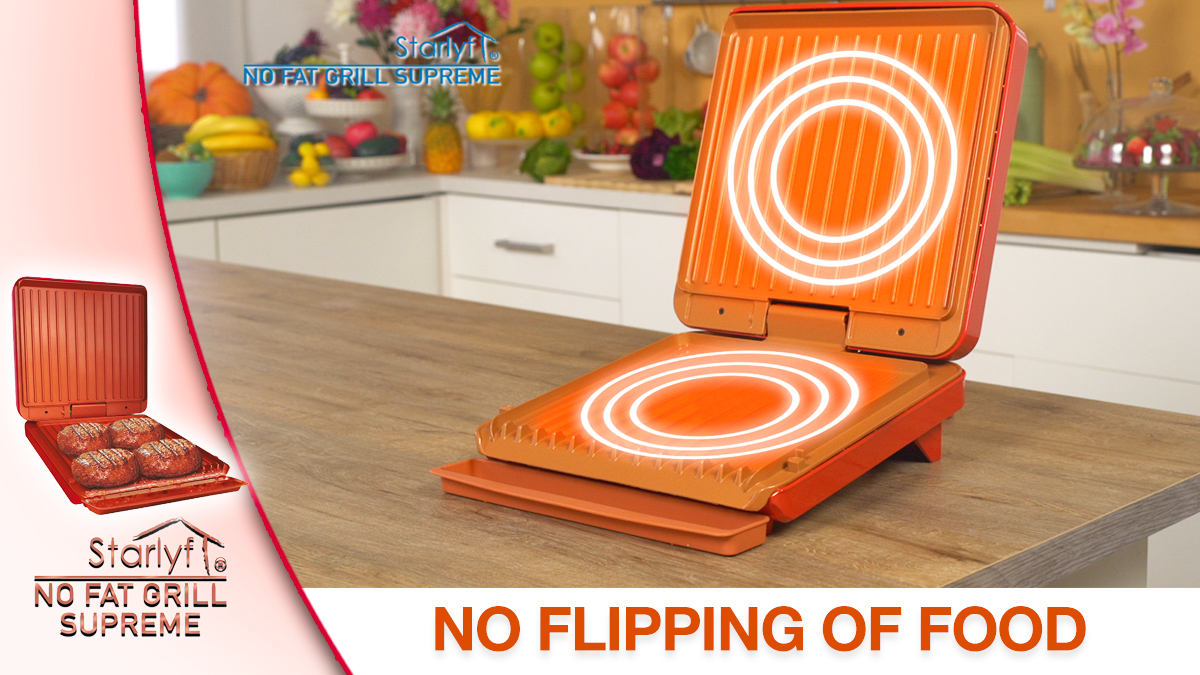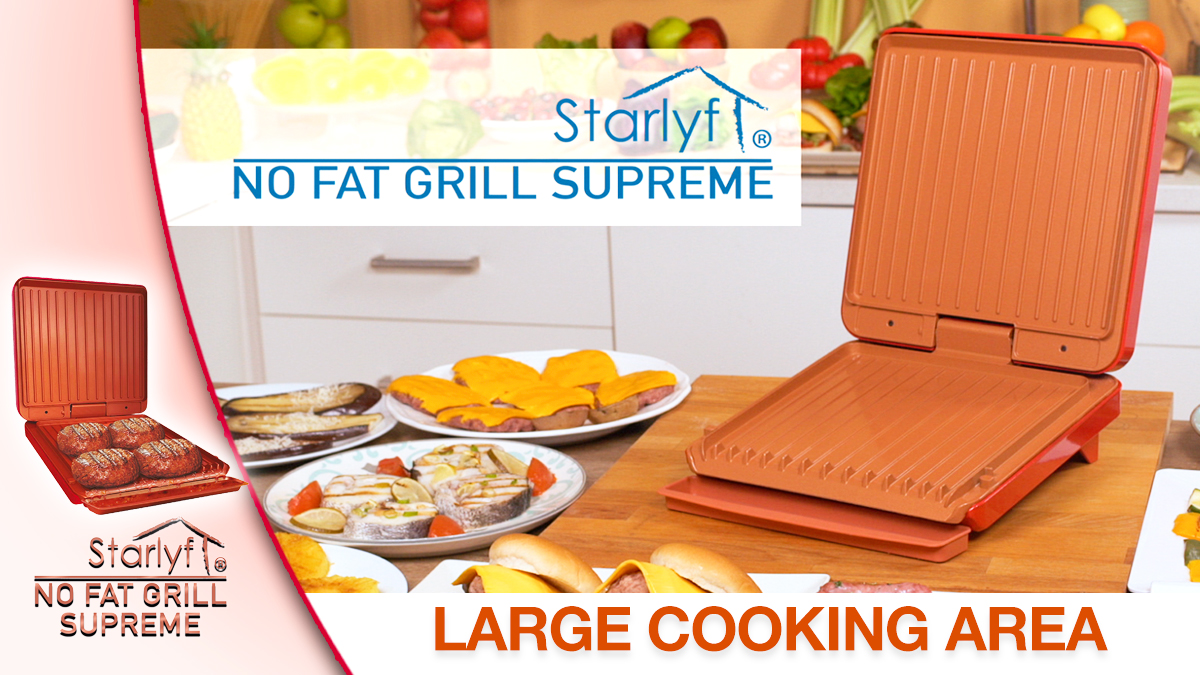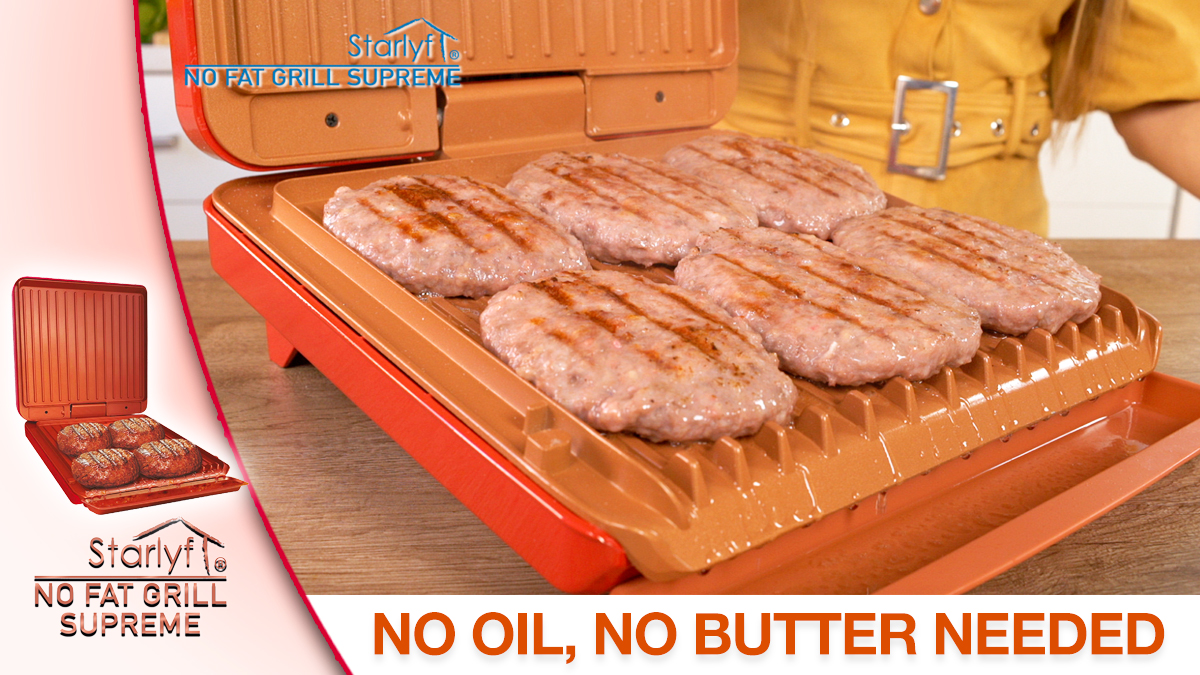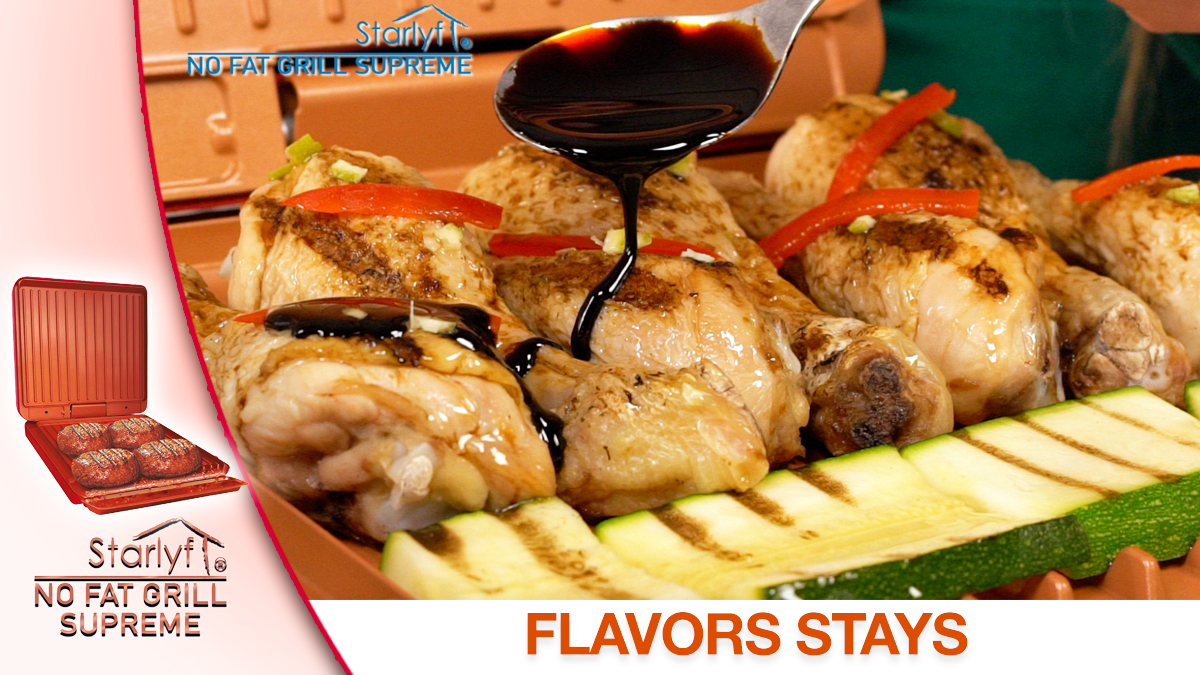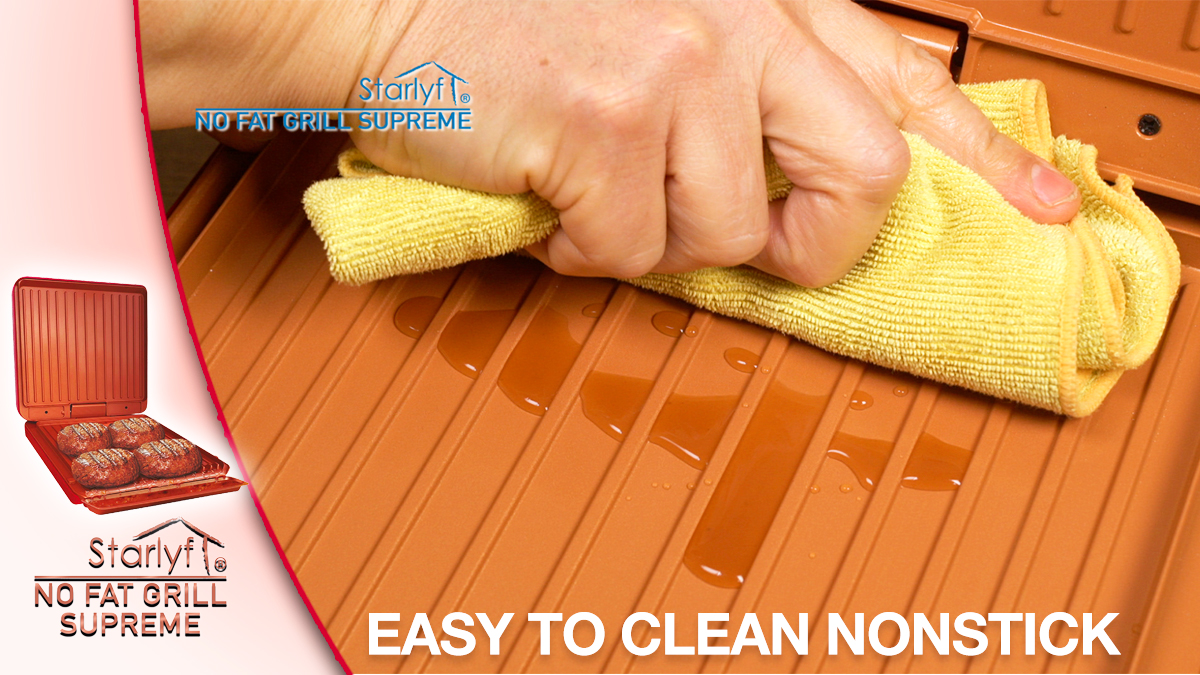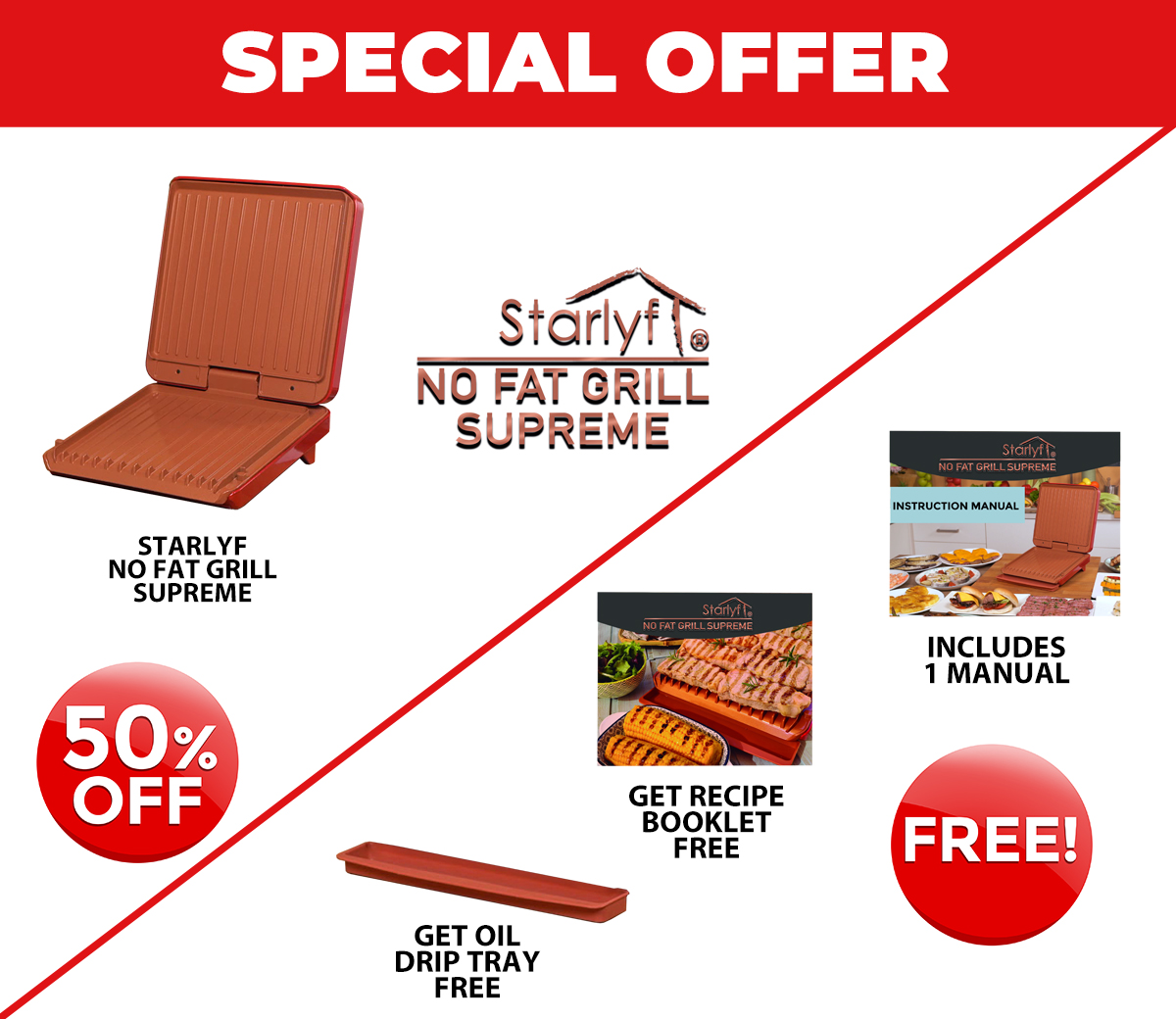 Only logged in customers who have purchased this product may leave a review.