Swiss™ Cordless Hammer Drill Set
WHY YOU NEED IT
It has a magnetic holder on top where the nails and screws can be placed. Lessens the chance to lose small screws or bits.
A bubble indicator to check if you're screwing on straight – horizontally and vertically.
Its built-in lights offer a clearer drilling view.
It drills clockwise and counterclockwise that makes it easier to screw on and screw off.
A safety lock feature is available to avoid accidental pressing of the drill button.
Its battery indicator lets you know when it's time to recharge. It also has a light indicator that let's you know when it's fully charged.
The handle is dual-angled and can be straightened to give you another way of handling the drill.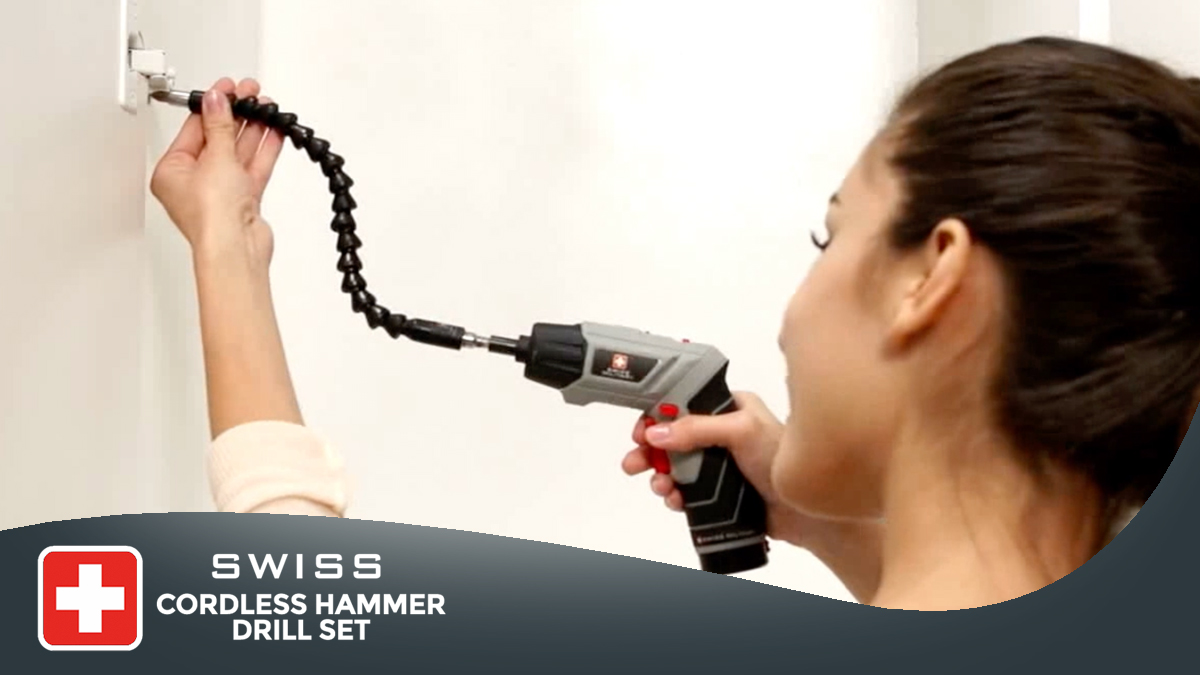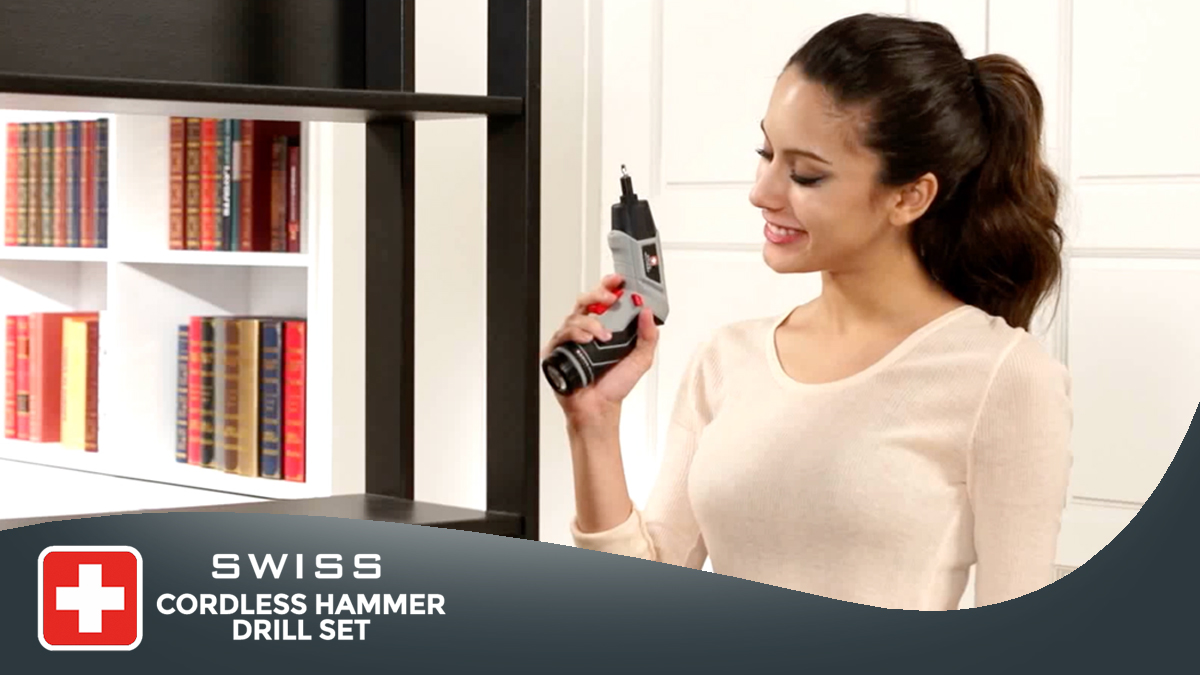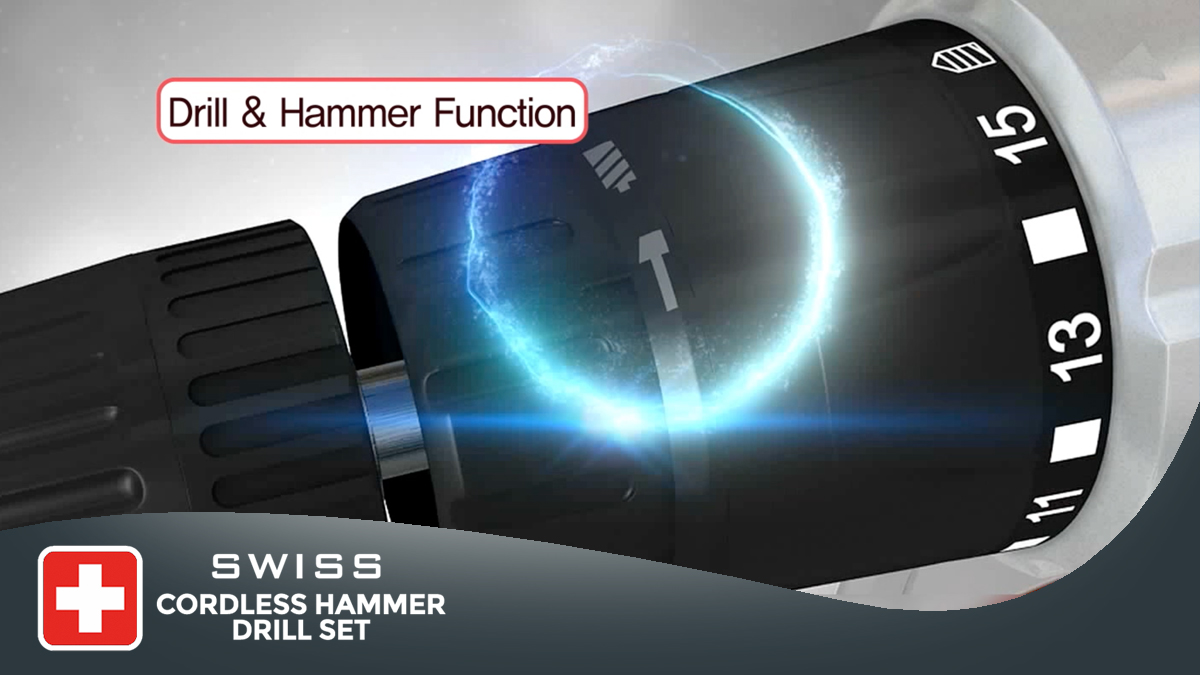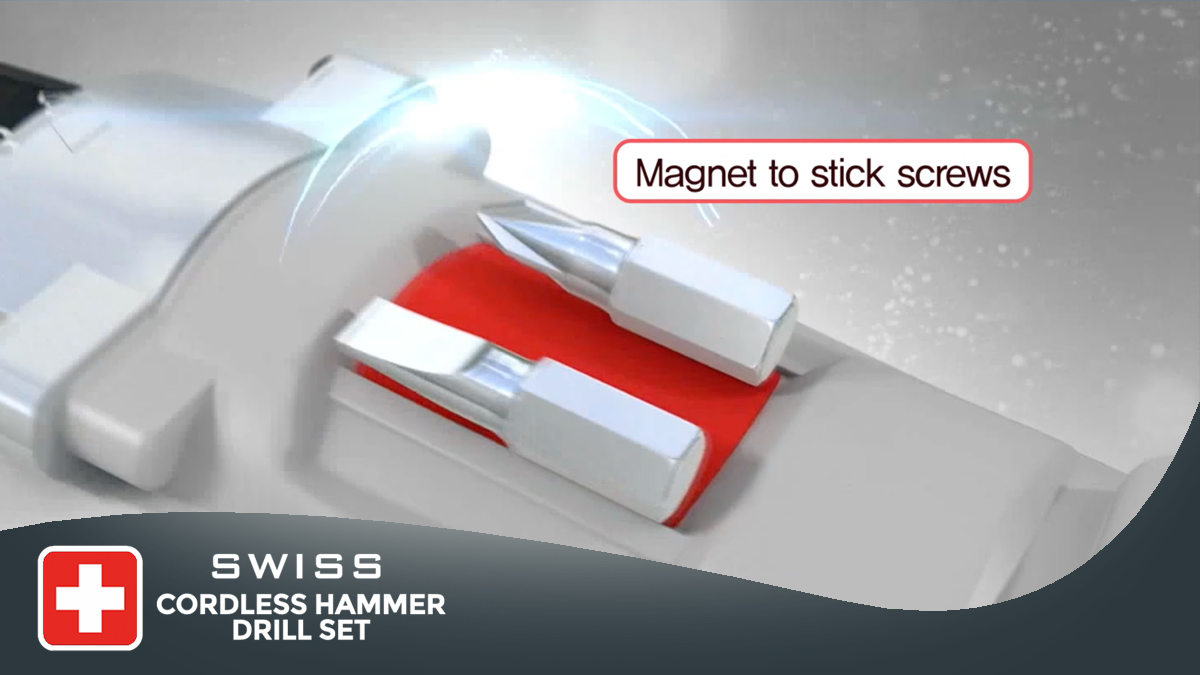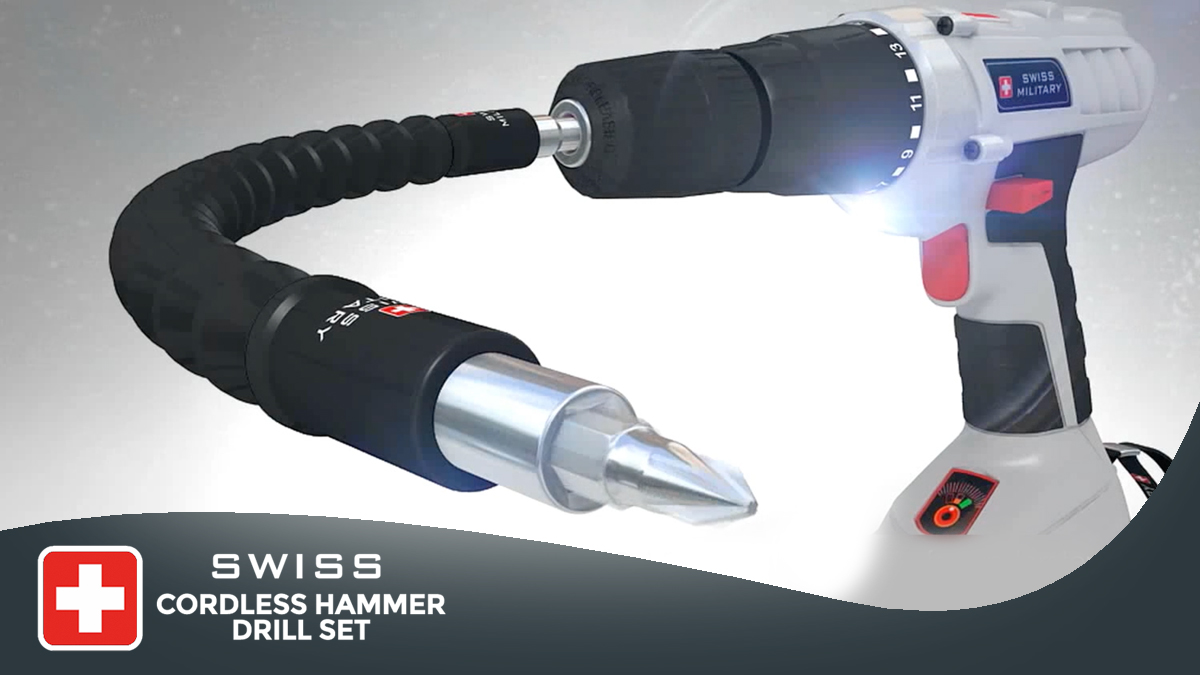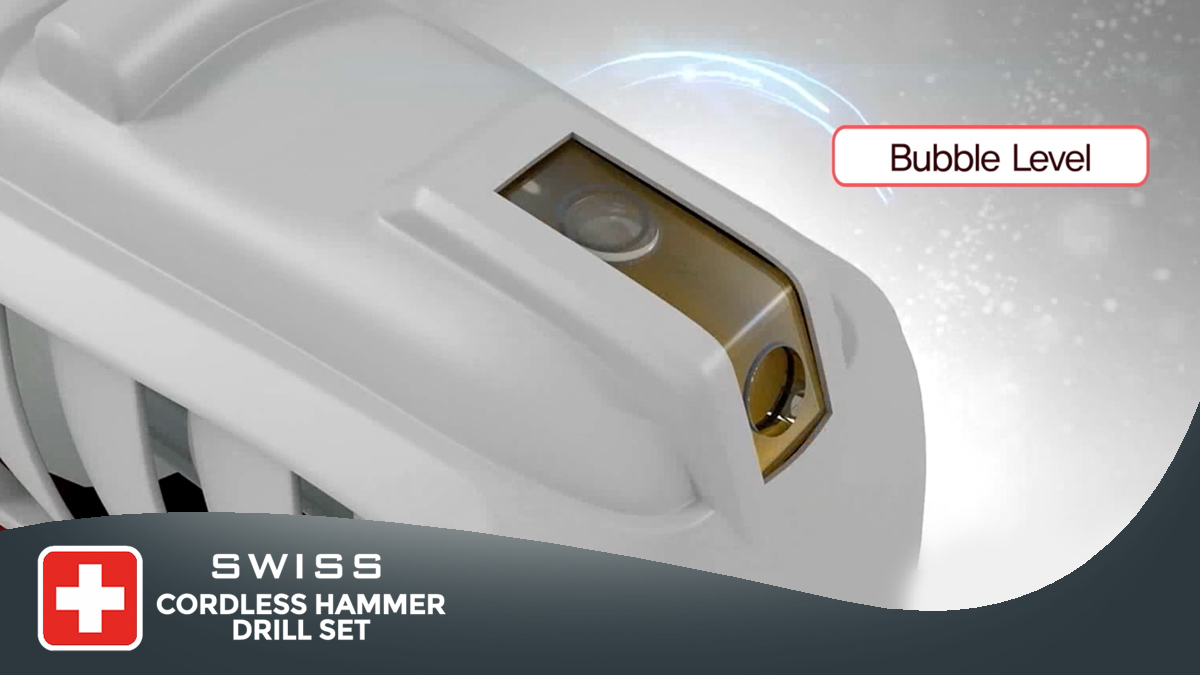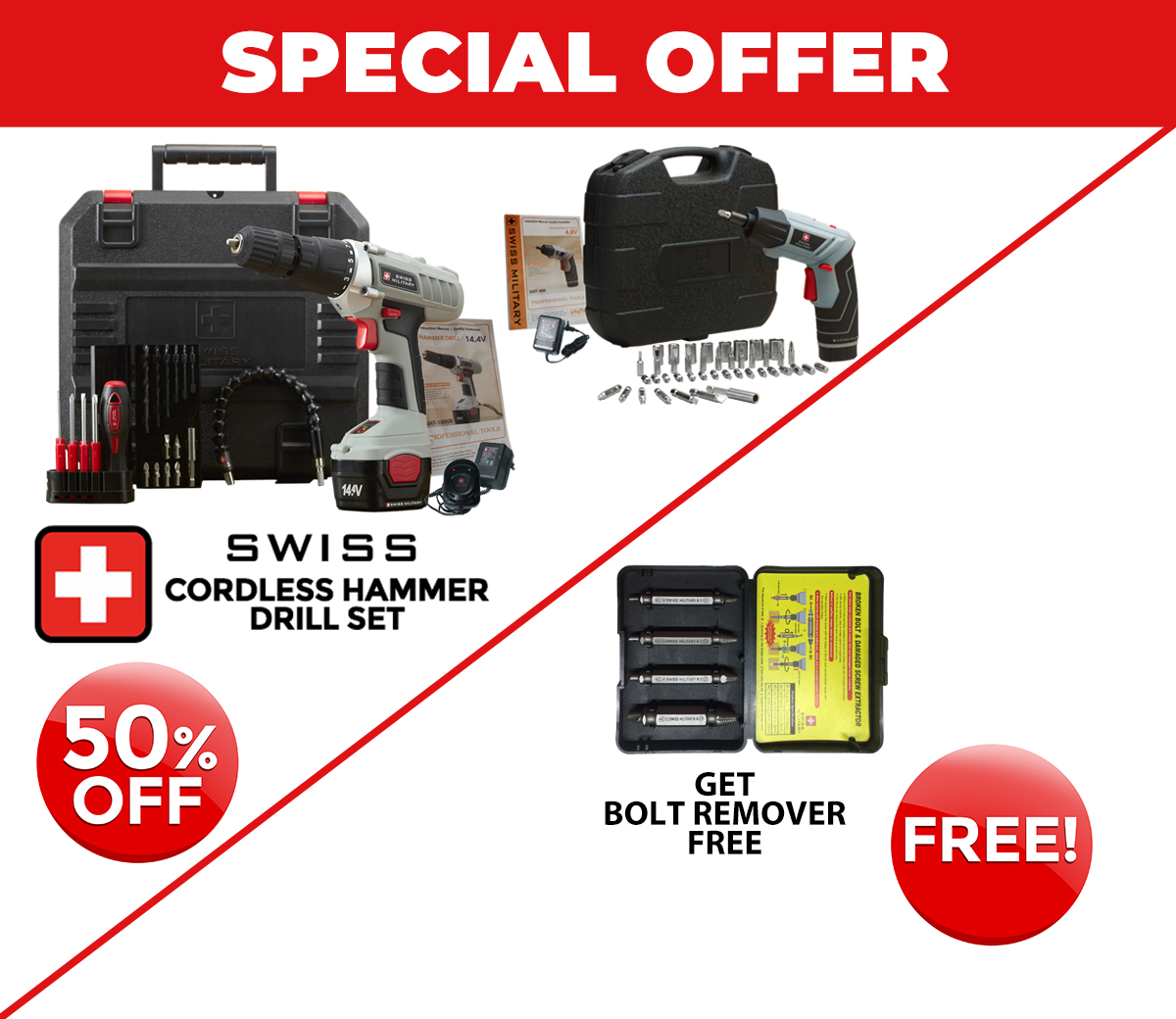 Only logged in customers who have purchased this product may leave a review.